Vibrant flames illuminate the room with a magical glow. The fire heats the room and creates an atmosphere of affection and openness. A contemporary wood-burning stove is a real atmosphere creator in your home and a CO2-neutral appliance when used responsibly.
Responsible heating with a wood fire
Our appliances are equipped with the latest technology and make responsible wood burning possible. It is important to pay attention to the following bullets:
• Suitable fuel
• Approved appliance
• Certified installation
• Proper heating behavior
The following video is in Dutch.
Suitable fuel
There are many types of wood, but not all types and sizes are suitable for heating. The use of wrong fuel leads to high emissions and causes neighborhood nuisance and environmental damage. Wood is a renewable energy source when the used wood is replanted. It is also a CO2 neutral fuel when used responsibly. It is important to light dry wood.

What is allowed:
• Cleaved wood (no pine) and waste wood
(untreated)
• Pressed wood
• Moisture percentage between 10 and 18%

What is not allowed:
• Treated wood and tropical hardwood
• Particleboard, laminated wood, plywood etc.
• Plastics
• Residual waste
• Wet or too wet wood
Local heat with a wood-burning stove
A wood-burning fireplace or stove is part of local heating. The heat is distributed in the room where the stove is located. A wood-fired appliance is a perfect addition to your underfloor heating by means of a heat pump or (hybrid) central heating boiler. The great advantage of a fireplace or stove is that it emits heat quickly and efficiently.
All wood stoves 'EcoDesign Ready'
Our range of wood stoves change with time and the manufacturers continue to innovate. Our devices are all 'EcoDesign Ready' , which means that they meet the strict requirements that will come into effect in 2022. With this we are ready for the future!
Certified installation
In order to optimally enjoy your stove or fireplace, the appliance is installed by Van Manen as a DE-certified company. Our people have up-to-date knowledge and regulations about fireplaces and stoves. In a professional installation, all circumstances are taken into account, which prevents nuisance and where safety comes first.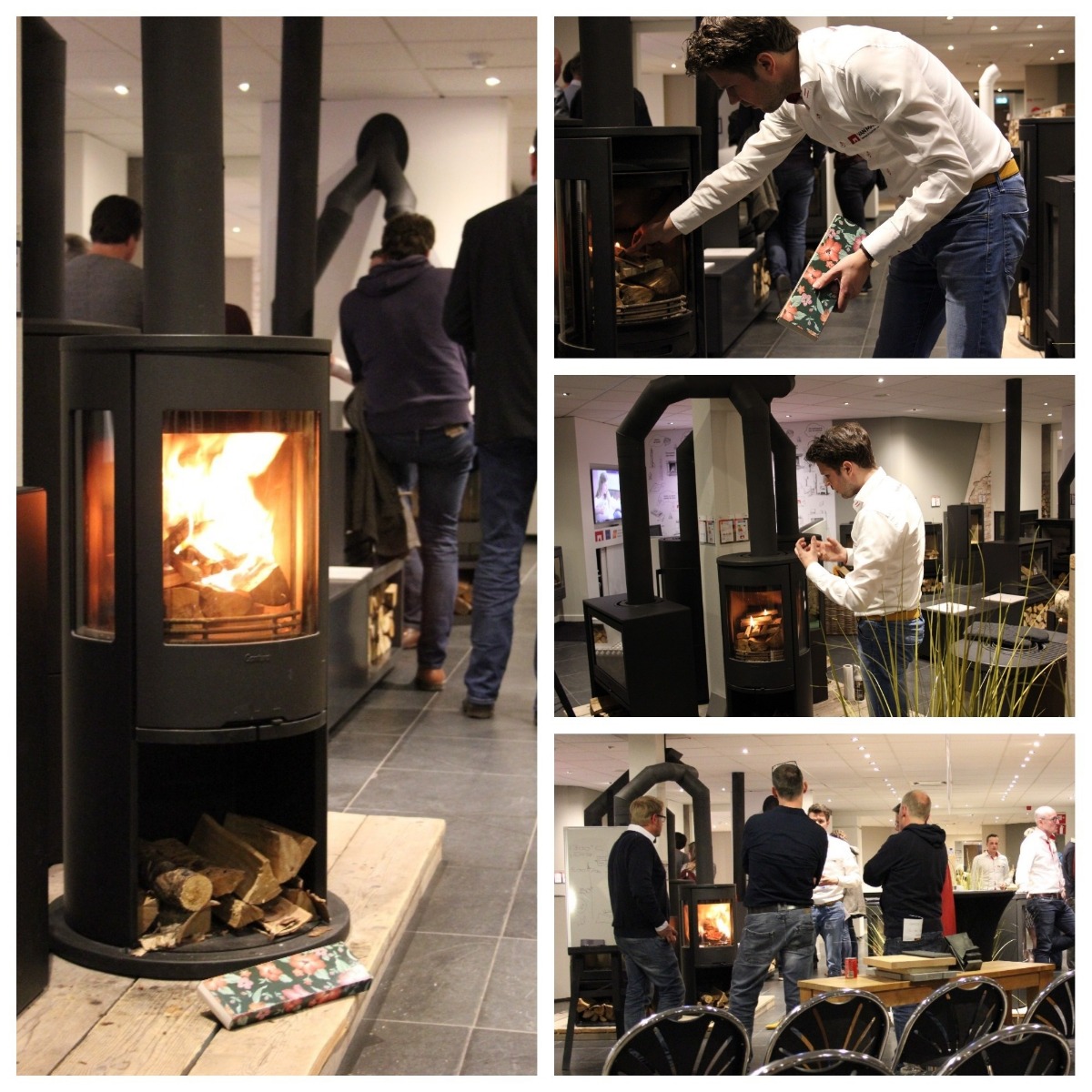 Proper heating behaviour for the most beautiful wood fire
As a stove operator you have an important role when it comes to a responsible wood fire. You are the person who operates the device and provides the fire. We are happy to help you with the responsible burning of a wood fire and organize evenings for our customers. During these evenings, we explain the theory of the Swiss Method by means of a presentation and put it into practice in the showroom. There is also plenty of room for questions about the use of your fireplace or stove. You will learn exactly what to look out for and enjoy the atmosphere and warmth of your own wood stove at home.
Visit our versatile showroom
Would you like to know more about our extensive range of wood stoves ? Then visit our showroom . Our advisor would be happy to provide you with more information. The coffee is ready.