With the push of a button cosiness and warmth in your house, that's easy with a gas fireplace or gas heater! The flames of a modern gas appliance can hardly be distinguished from an authentic wood fire.
Suitable fuel
A modern gas fireplace or stove provides direct, local heat and is therefore a responsible and comfortable addition to the basic heat supply in your home. During colder times it is often not necessary to heat the entire pipe system with your boiler or heat pump. This ensures unnecessary energy consumption while a gas fireplace provides heat in the room where you need it!
Gas fire without gas connection?
Do you not have a gas connection in your home? Or will your home be converted to live without gas? The vast majority of our range of fireplaces is available in a version suitable for bottle gas. Our fitters can also convert your gas fireplace into a hearth on bottled gas in the future. This way you can be sure that with a gas fire you can enjoy the warmth and atmosphere of fire for years to come.
Pleasant heat from a gas fireplace
The capacity is one of the factors that we focus on when purchasing a fireplace or stove. Insulation, energy label and other factors in your home are included in this. Choose a fireplace that, in terms of heat output, matches the room in which it is installed. If the fire is too large, you must temper the fire more frequently to keep the heat under control. This is usually at the expense of the atmosphere. Modern fireplaces and stoves can be arranged so well that atmosphere and warmth can be combined in a perfect way. Direct heat and atmosphere, in the space you want.
Closed combustion at modern gas fires
Almost all modern gas fires and stoves in our range have a closed combustion . This means that the oxygen required for combustion is taken from outside the room. This does not disturb the indoor environment. A modern gas fireplace has a high efficiency and makes optimal use of fuels.
Replace your fireplace with a gas appliance
For renovation purposes we have various gas appliances in our range, such as build-in or freestanding fires. In existing situations where a flue gas outlet is present, the possibilities are usually determined by the existing flue gas discharge. Our advisors provide tailor-made advice and can tell you exactly which variant gas fireplace is most suitable for your home.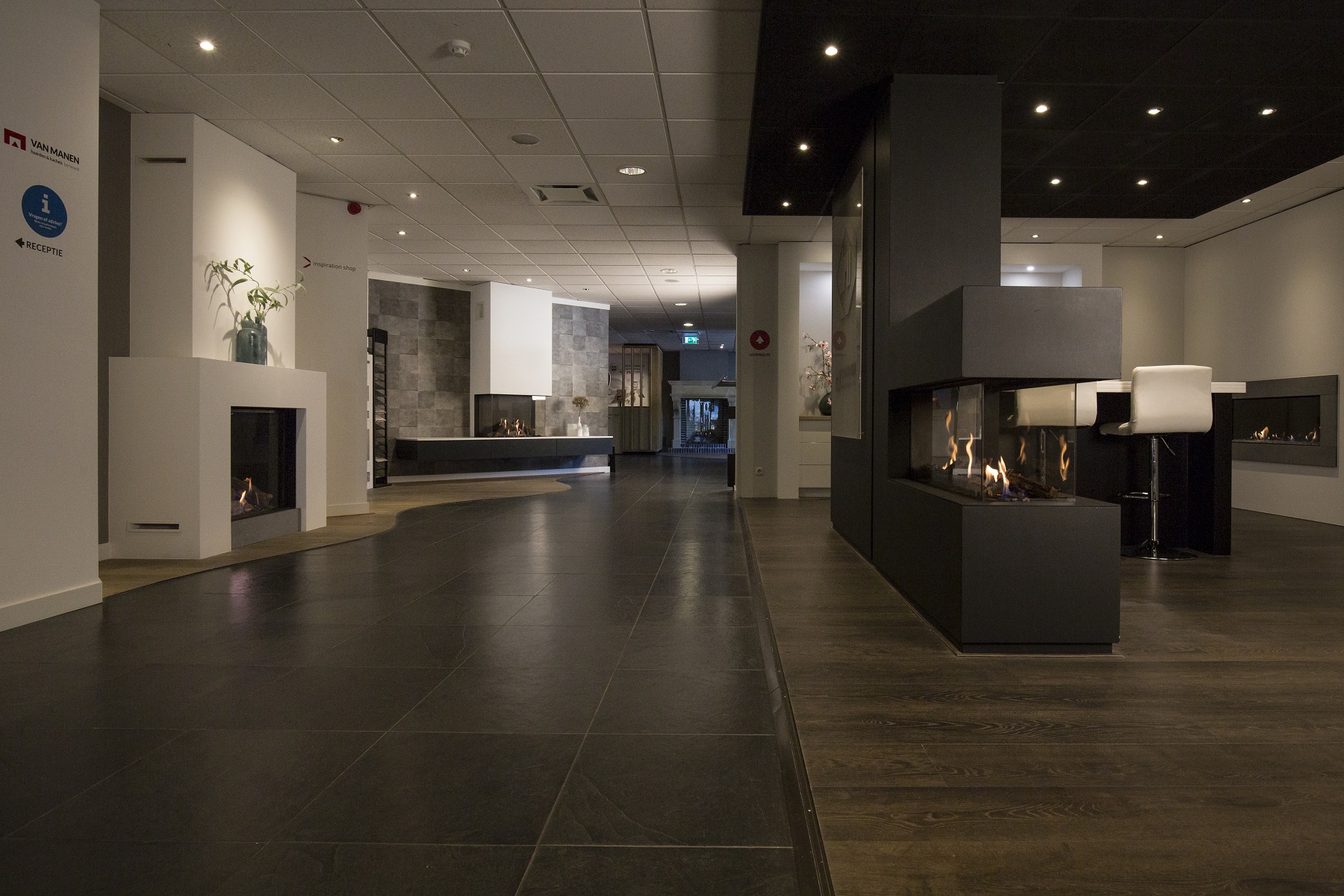 Proper installation by a DE-certified company
A big advantage of the gasfires is that no complicated flue is required. Most devices can be connected via a wall duct. Also outlets on flat roofs and / or extensions are possible. Van Manen is a DE-certified company and our advisers and skilled mechanics are up-to-date with current regulations and ensure proper installation of the fireplace or stove.
Good maintenance by Van Manen
If you want to enjoy your fireplace or stove without worry, then leave the maintenance to us. Any malfunctions are almost always prevented by periodic maintenance and your device is checked for all safety issues.
View the large collection of gas fires in our showroom
Would you like to know more about our collection of gas fires ? Then visit our versatile and extensive showroom in Barneveld. The coffee is ready.