Are you looking for a good fireplace or stove? A device that is ready for the future and already meets the stricter requirements that apply from 2022 onwards? Then discover the EcoDesign fireplaces and stoves at Van Manen. 
Stricter requirements for stoves and fireplaces
In 2022 the EcoDesign directive will come into effect. This European directive prescribes, among other things, which requirements  wood stoves , gas fires and pellet stoves must meet. 
Energy label indicates fuel economy
Step by step we are already working towards the stricter rules. For example, since 1 January 2018 the Ecolabel has been compulsory for all appliances. The Ecolabel clearly indicates how economical the appliance is. The greener the label, the greener the stove or fireplace. In our range we only have fireplaces and stoves that fall under energy label A ++, A +, A and B, such as the Kalfire W66 / 48S . That means modern devices that are equipped with the latest technologies. A sustainable choice! 
Reduction of energy consumption in Europe
The European EcoDesign and Energy Labeling Directives must ensure a huge reduction in energy consumption in Europe. The EcoDesign legislation sets requirements for the minimum yield of products. The labeling legislation ensures labeling, so that consumers can compare the products more easily.
Woodburning through the Swiss Method
You can also contribute yourself, it is important that you use your fireplace or stove in the right way. Use your device what it is made for! Is wood heating bad for the environment or public health? Every way of energy consumption has an impact on the environment. When wood is fired in the right way, the emissions are minimal. You can read more about this with the Swiss method .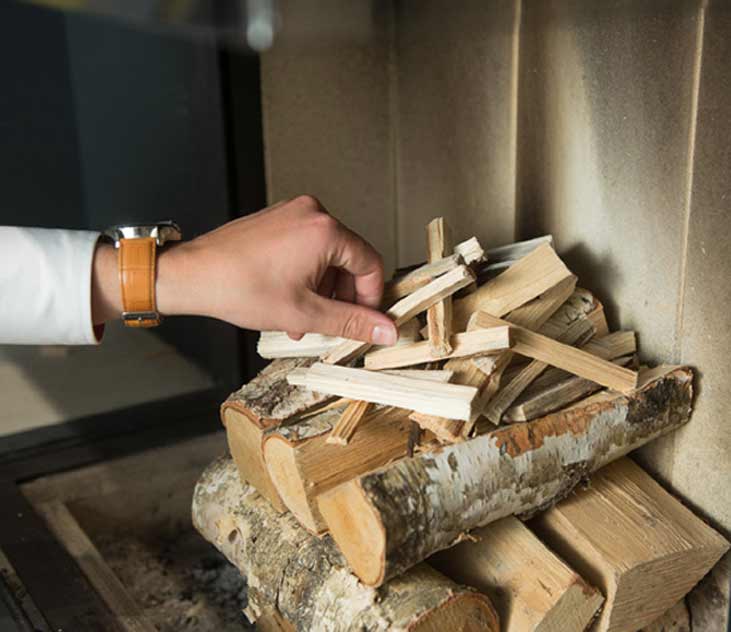 Enjoy fire in a responsible way
Van Manen fireplaces and stoves think it's important to enjoy fire, but in a responsible and environmentally-conscious way. Our consultant in the showroom can also tell you more about wood stoves with a high yield and low emissions of harmful substances. Your professional knows the laws and regulations and knows how to apply them. In addition, he has sufficient experience to advise you on the most ideal solution for your situation. Whether that is a wood stove , a gas stove , pellet stove or electric fireplace Van Manen has it all!